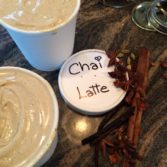 Ice Cream Base
I know it's a quandary – I don't really like sugar, usually skip dessert all together & I absolutely LOVE ice cream.
Thanks to a generous gift from my first born, I have an ice cream machine at home & can make up lots of different crazy flavors – we've had blueberry cheesecake, cardamon cappuccino, dark chocolate pomegranate, ginger pecan pie, lemon curd, scotch french vanilla, honey thyme, salted caramel pecan, cinnamon Grape-Nuts, lemon basil, chai, roasted chestnut with apple crisp swirl, just to name a few.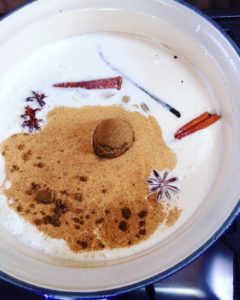 While I play with my ice cream flavors, my base tends to be the same – a custard that you make one afternoon, let sit in the fridge a few hours or overnight & churn the next day.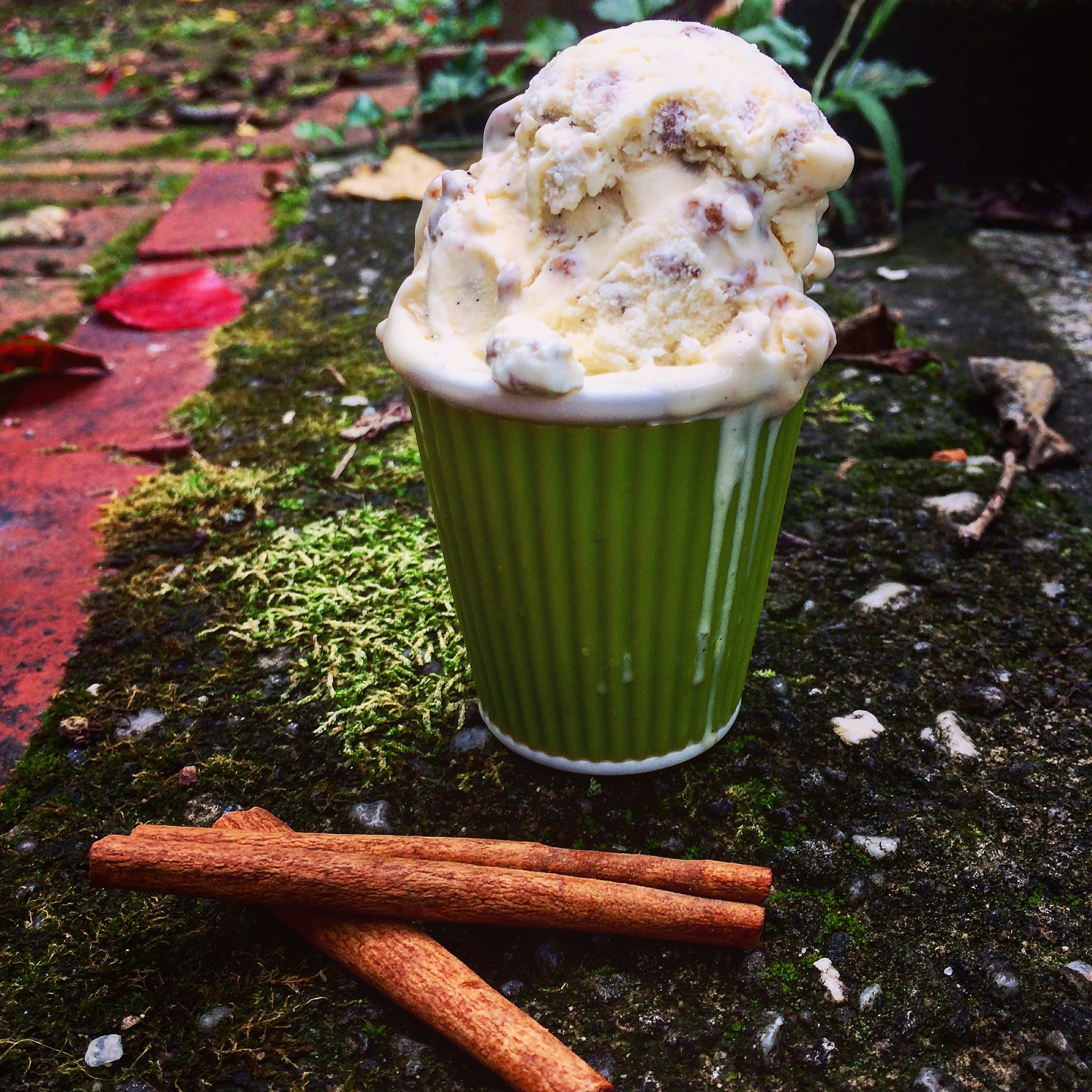 Also, because this calls for a lot of egg yokes, if you have chickens this is definitely the recipe for you…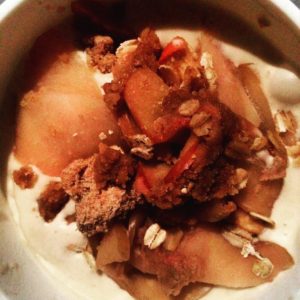 You know what is my favorite Ice Cream Topping?  Himalayan Pink Salt!
So here is my ice cream base recipe – feel free to tweak it!  Go ahead, lovlies, add your own flavors & inventiveness!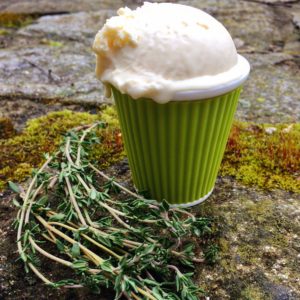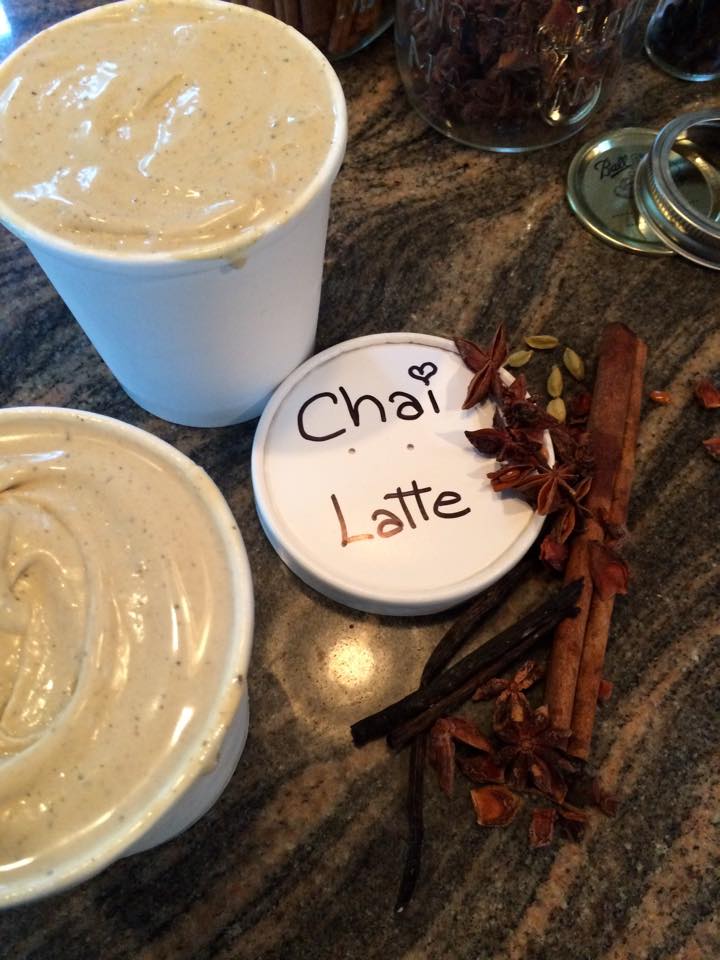 Ingredients
2 Cups Heavy Cream
2 Cups Whole Milk
6 Egg Yokes
Slightly less than 2/3 Cup Sugar
1 Whole Vanilla Bean, scored down the middle longways
1/4 Himalayan Pink Salt
Optional: 1 Cup Fruit, Nuts, flavors, up to 2 Tablespoons alcohol, any combo of spices & herbs.
If you use fresh herbs, I recommend using a sachet to hold fresh herbs in as they soak in the custard. That makes it simple to remove them before churning.
Instructions
1
Separate Egg Yokes into a bowl & whisk.
2
Add Heavy Cream & Milk to a saucepan or double boiler and whisk in sugar. Heat on medium/low.
3
Add Vanilla Bean – don't worry about scraping out the seeds – that's a lot easier when the bean has heated up and softened.
4
Cook until first bubbles appear, whisking once in a while.
5
Slowly pour about 1/2 of ice cream custard base into the Egg Yokes in a slow, steady stream, whisking constantly. This tempers the Egg Yokes so that they don't curdle when heated.
6
Slowly pour the Egg Yokes into the remaining ice cream custard base a slow, steady stream, whisking constantly. Continue to cook on low until thickens and you can wipe a finger of custard off the back of a spoon.
7
Set up an ice bath (ice and cold water) in the bottom of a bowl or Tupperware container. Have the jar, bowl or Tupperware that you are going to chill the ice cream custard base in in the fridge already in the ice bath. Place a mesh sieve over the top of that container.
8
Pour ice cream custard base through the mesh sieve, stirring with a spatula. Let ice cream custard base cool in ice bath for an hour & then transfer to fridge for a few more hours or overnight.
9
Gently Scrape the inside of the Vanilla Bean with a knife & add seeds to ice cream custard base. If you have other flavors, like cinnamon sticks, star anise, etc, add them to the base while it is heating. Transfer them from mesh sieve back to base before resting over night to grow strong flavors. Remove before churning.
10
Churn ice cream custard base according to your Ice Cream Maker. When completed (still slightly soft) spoon into your ice cream container (I have refillable ones as well as paper ones that I use to give ice cream away as gifts). Freeze for several hours.
Ema