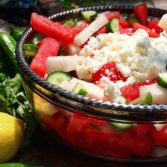 Watermelon, Cucumber, Jicama Salad
This is one of my summer go-tos. It's refreshing, it's crisp, it's healthy & it's unusual.  And, it's super-simple – You can modify the recipe to suit your taste.
You're gonna be the hit at the next pool party!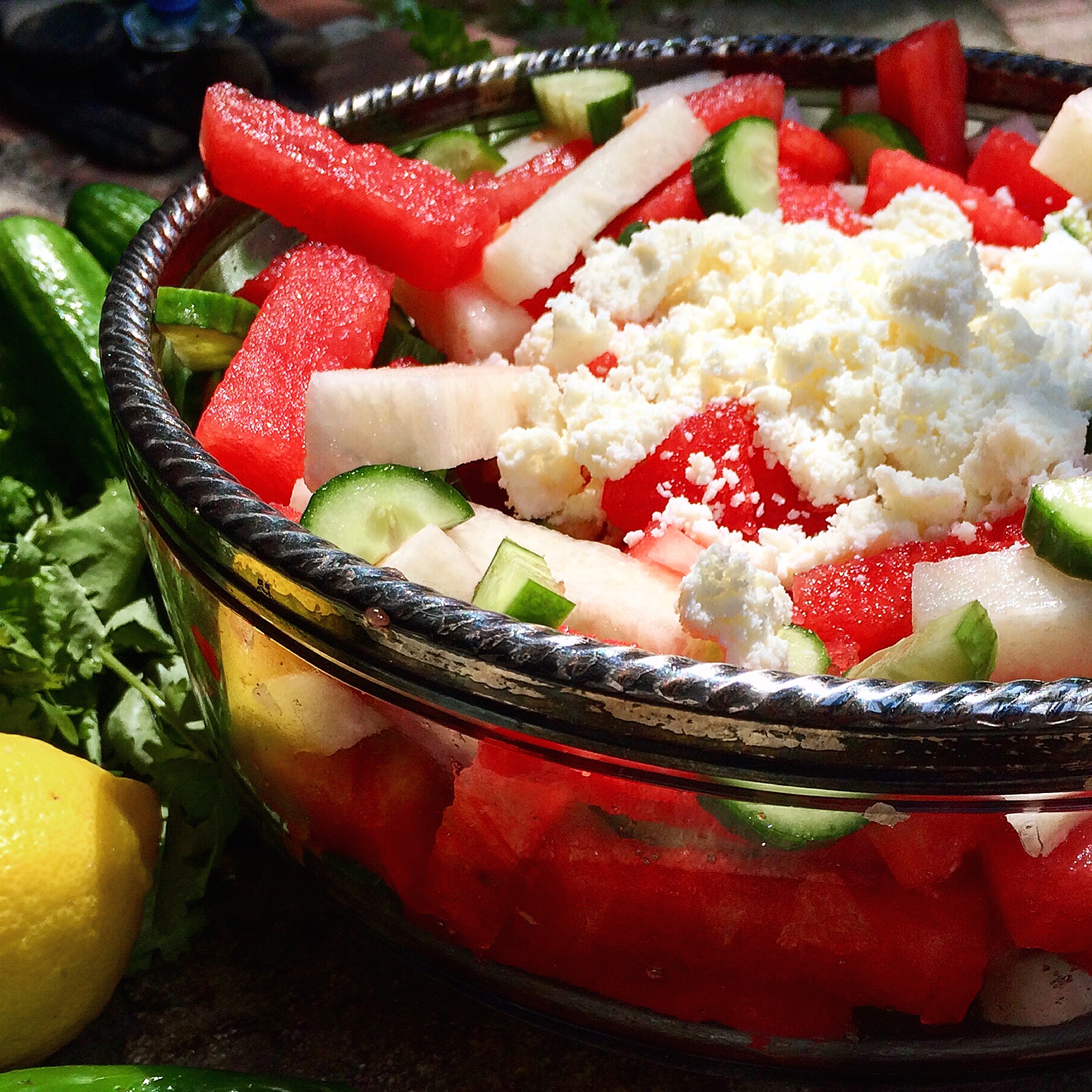 Ingredients
4 Cups Watermelon (seedless, preferred), cut
2 Cups Jicama, cut
1 Jalapeño, seeded & diced
4-5 small Cucumbers, cut in half
1/2 Lemon, juiced
1 Cup Cotija Cheese
Fresh Cilantro, if preferred
Instructions
1
Gently mix watermelon, jicama, cucumbers & jalapeños in a pretty bowl.
2
Squeeze juice of 1/2 lemon over salad.
3
Add crumbled Cotija Cheese to center of bowl.
4
Feel free to add more Lemon Juice, Jalapeños, or Cotija to your taste.
5
Cover & Chill in fridge for a few hours to get it really cold.
Ema