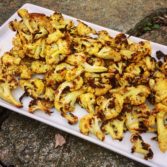 Ras El Hanout Roasted Cauliflower
You know those kinds of foods that you family asks when are you going to make this again, while they are eating it?!?!?
Ras El Hanout Roasted Cauliflower is that kind of food.
We eat it for a side dish for dinner, we have it as hor d'oeuvres during a party. Wanna watch a hockey game over at our home? This is our kind of game food.
The best part about this recipe is that there really isn't a recipe. Cauliflower, Coconut Oil & a spice blend. You decide how much spice you want. Ras El Hanout has sweet notes from the nutmeg, clove & cinnamon & doesn't have the spicy kick that a spice blend like Harissa does. Of course, you can make your own Ras El Hanout spice blend & add as much red pepper as you want. I use a Ras El Hanout spice blend made in the US (not Morocco) that doesn't even have any Red Pepper in it. The one I am currently using is a blend of Coriander, Turmeric, Cardamom, Sea Salt, Black Pepper, Organic Clove, Cinnamon & Nutmeg.
Use the same method to roast other veggies like Carrots, Beets, Parsnips, Romanesco, etc. They are great on top of a buddha bowl of Salad, Quinoa, Rice, Wheatberries, Couscous – your preference.  But that is only if you have left overs…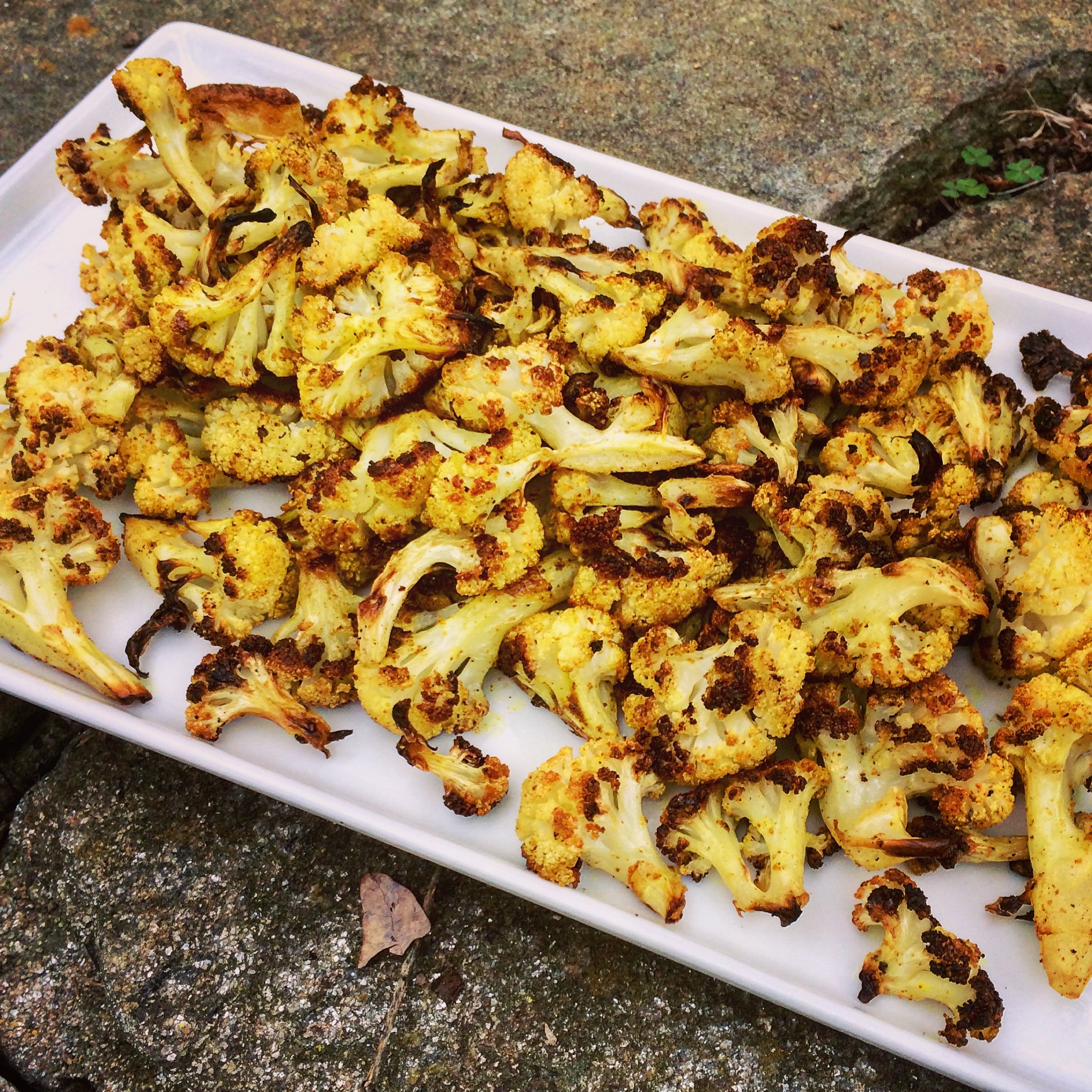 Ingredients
Head of Cauliflower
Coconut Oil
Ras El Hanout Spice Blend
Instructions
2
Wash & Chop Cauliflower into little florets. Dump onto a sheet pan – don't over crowd. Use more than one pan if the florets are all touching.
3
Add 1-2 Tablespoons Coconut Oil to the pan.
4
Add 2-3 Teaspoons Ras El Hanout to pan (to your taste). Add Kosher Salt if you wish. Massage Coconut Oil & Ras El Hanout into florets.
5
Bake for 20-25 minutes, stirring after 15 or when the florets brown. I like my roasted Cauliflower to be well browned on both sides so I sometimes bake longer until I am happy with the color.
Ema