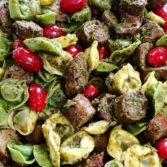 Pesto Pasta for People Who Don't Cook
I have people in my extended family who don't cook. They can boil, chop, open jars & mix however, so I like finding ways to help them eat yummy foods in delicious combinations & feel really successful in the kitchen. This Pesto Pasta is just such an example: a few simple steps & look at you go! You have a delicious dish to bring to a picnic, summer potluck, or make for dinner & have excellent leftovers for lunch the next day.
Of course, those of you who make your own pestos are welcome to add your sauce to the salad – but for those who want a 20 minute recipe, or who don't want to make their own pesto, this recipe is for you!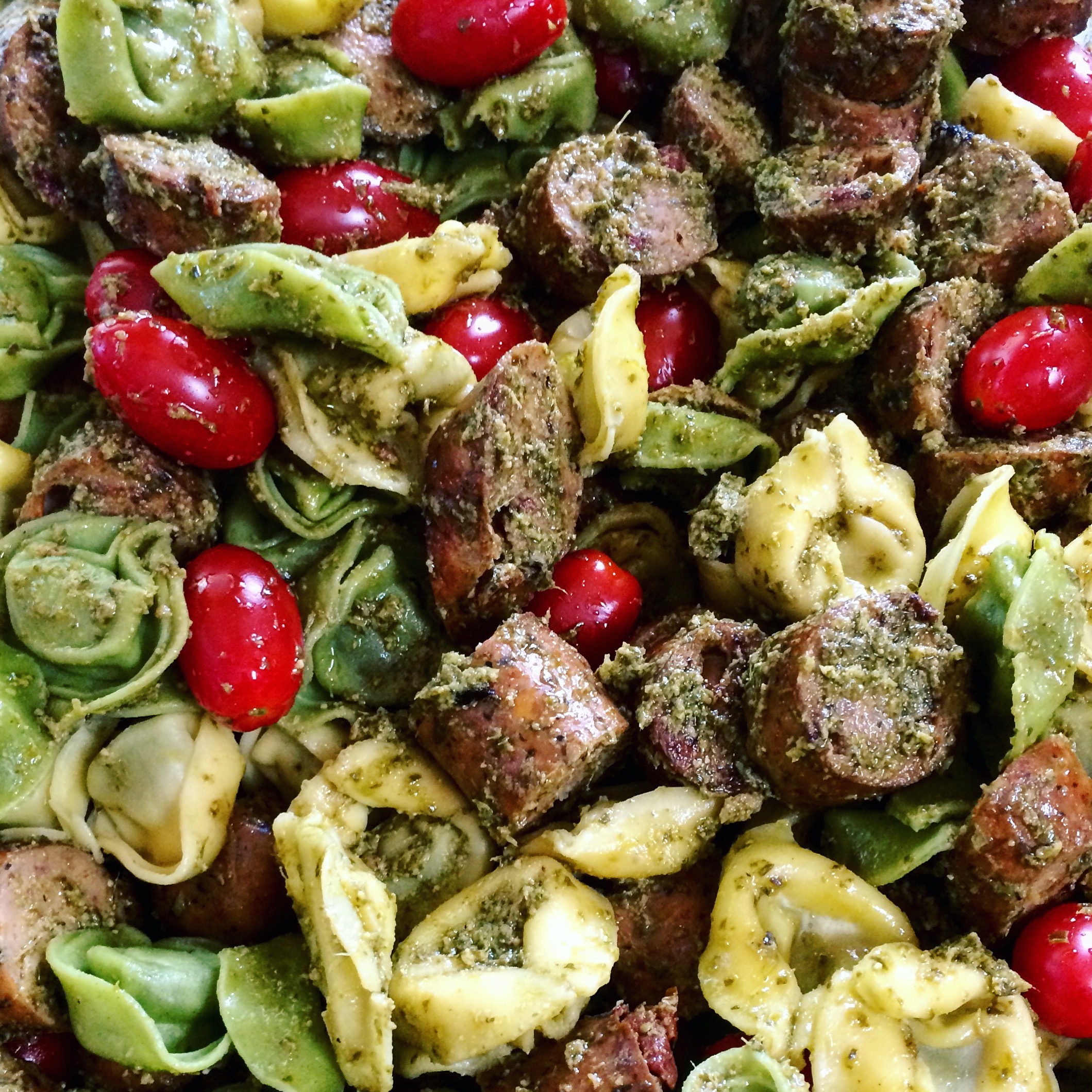 Ingredients
20 oz Fresh Pasta (such as Cheese Tortellini)
1 jar (6-10 oz) Pesto Genovese
10 oz Cherry Tomatoes
Fresh Basil
24 oz Soy Sausage, Fully Cooked
Optional: Fresh Mozzarella or Shredded Parmesan Cheese
Instructions
1
Boil water in a medium sized pot.
2
Cook Fresh Pasta according to directions on packaging, using the least number of minutes until al al dente. Drain.
3
Slice Sausage & fry in a pan with your preferred oil. I select sausage that is fully cooked so this step is really for getting some color on the sausage.
4
Combine Pasta & Sausage in a large bowl.
6
Wash & Cut Cherry Tomatoes at least into 1/2 and possibly 1/4 if they are large. Or keep whole if they are small. Your choice. Add to bowl.
7
Rip fresh basil leaves & add to bowl. Top with optional mozzarella or Parmesan cheese if desired.
Ema