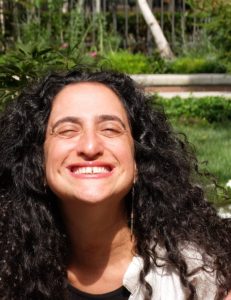 Strange success followed Eve and her business partner when they started Eden, their own catering company, fresh out of college: armed with shiny new business cards and a few friends wearing second-hand tuxedos, they landed vegetarian weddings at DC's National Cathedral and private at-home dinner parties, serving their blend of styled up, heaped up platters of vegetarian-friendly salads and appetizers. When her chef headed west, Eve went on to manage catering operations, 5 restaurants and various special events for hotels and destinations for a lot of years. She also fell deeply in love and raised a family of wonderful people.
As a Cultural Anthropologist and social justice warrior, Eve spent 10+ years leading nonprofits and sitting on community boards, actively being a part of the good that comes from grassroots energy. Food was how Eve to showed kindness towards others, and  was not part of her job life for many years. She did keep a few catering jobs opens for friends and family, thinking of it more as a way to love and not a way to earn a living. And then, in 2018, Eve stopped working for others and got to work writing her recipes down and making them available to those who had been asking. It's a brave dream to become a food blogger and Eve isn't afraid of much.
Eve's food is about savoring bold flavors, loading up on veggies, adding lots of herbs and spices, not sweating the details, and being healthyish. Ever go to a supermarket with Eve? It's a hunt for quality and sometimes obscure ingredients all around the perimeter of the store — That's because that's where real food, and not food products can be found, Eve says. And giggling. There will be lots of giggling when buying food with Eve, possibly posing with produce if it looks like noses, and maybe making friends in the check-out line.
Eve's palate is a fusion of Mediterranean and Middle Eastern spices served up in a warm and welcoming style. You'll also find recipes from all over the world, mixed up and reimagined and served with a generous helping of encouragement and hugs.